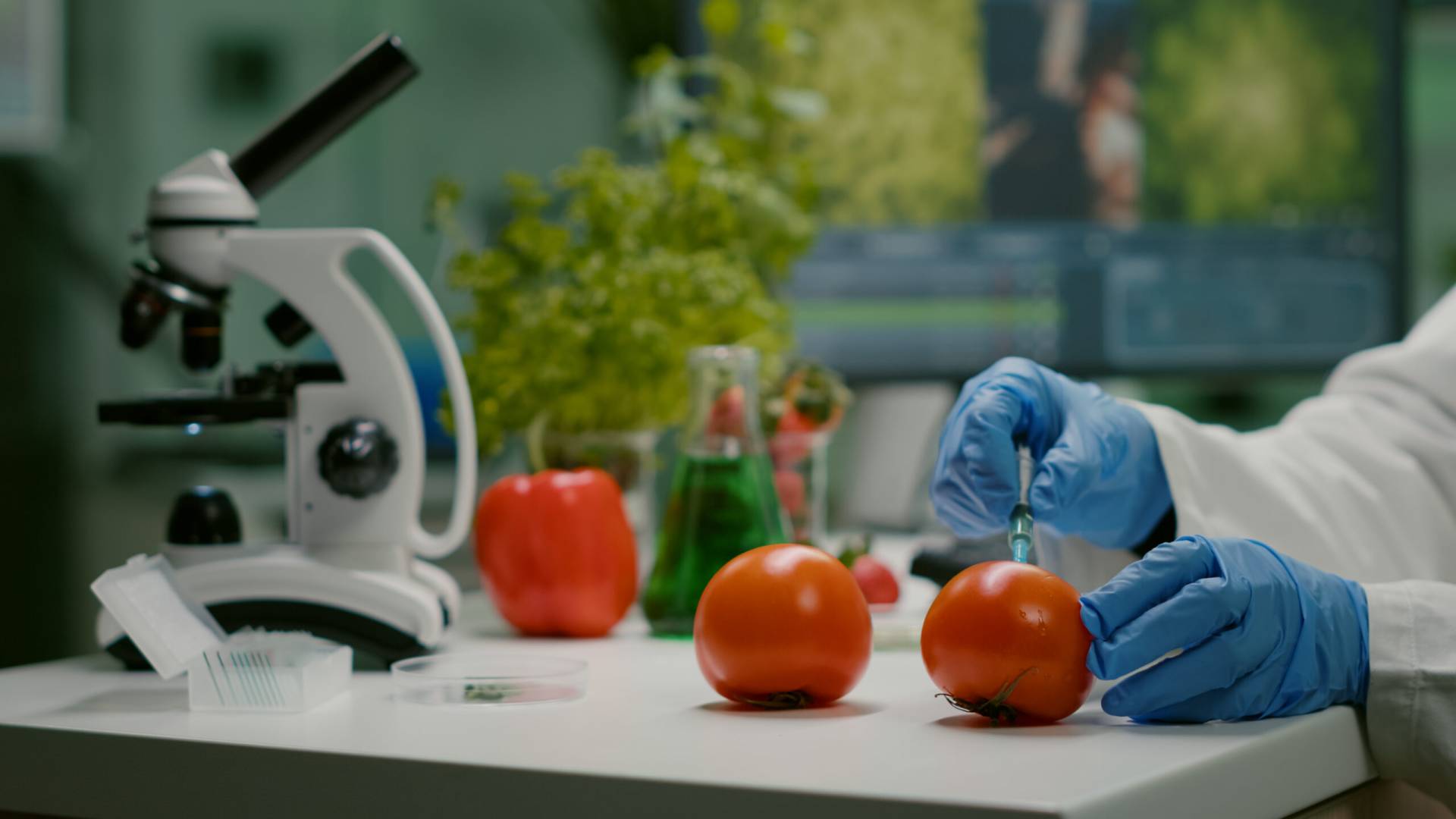 Slide 1
PFS support clients with our comprehensive services
FSSAI License and registration support
Import Clearance
Food Testing
Food Labelling
Food Hygiene ratings/Eat Right Campus
Food Safety Management systems
Product approval
Slide 2
Specializing in ISO Certification, ISO Implementation, Product certification & Inspection. Our aim is to ensure that organisation met customer expectations as per recognised international standards.
Slide 3
We are one of the reliable, accurate and most modern Food, Agriculture and Water testing laboratory inHyderabad and collection centre over pan India We also do complete testing of Spices as per FSSAI and Export Requirements. We are NABL Accredited Food Environment , Pharma and Water Testing Laboratory.
PFS Comprehensive services
one stop solutions for Food Business ( Micro-Small-Medium-Large)
Comprehensive services
FSSAI License and registration support FSSAI Product approval doc assistance FSSAI Proprietary food & Label verification FSSAI Annual filings
Food Hygiene ratings/Eat Right Campus
Food Safety Audits and certification prep
ISO Certification
Specializing in ISO Certification, ISO Implementation, Product certification & Inspection. Our aim is to ensure that organization met customer expectations as per recognized international standards. ISO 9001 / ISO 22000/ BRC /HALAL/FSSC 22000 etc.
---
Food Testing
PFS associated NABL Accredited Food Testing Laboratories & FSSAI Notified labs and we pool the samples over pan India for complete testing as per Domestic and Export Requirements. First Rapid Food testing lab setup done for SMART FOOD LAB in Hyderabad in 2021 to serve micro small medium food industries as Local QC Lab for Local consumers
BRAND MANAGEMENT
Trademark filing
Art work and Packaging designs
SEO & Google Ads, Social Media
Marketing Strategies
---
VOCAL FOR LOCAL
Local traditional shops need enhancement with food quality and food safety with IT technology support , Small shop can sell in mylocalbasket.com ecommerce website i.e. One shop with One Category, No competition outlet within 5km radius
ONLINE & ONSITE TRAININGS
Training and development provides both the individual and organizations as a whole with benefits that make the cost and time a worthwhile investment. The return on investment from training and development of Individuals/Students/Employees is really a decision or choice that is very easy to make and requires very little thought.
Initiated Programmes : Basic Awareness Training with Participation Certificate and Conduct customize trainings to Group (employees) skill enhancement for Food Industry
SUBJECT MATTER EXPERT APPOINTMENT
Pioneer Food Solutions is made up of a network of experts ready to provide technical assistance remotely and help you create healthy, sustainable and profitable Food Business Operations ( Small Medium Large Food Industries) ,We will happily facilitate a quick call to answer your technical query.1-hour consultation you can book a 1-hour remote consultation appointment and get immediate
Who needs FSSAI License ?
FSSAI Registration is a basic license and it is required for all the FBOs involved in the small-scale food business. This category covers the following businesses: Any FBO with an annual turnover of not more than Rs. 12 lakh.
Whats is NABL and importance in food testing
The National Accreditation Board for Testing and Calibration Laboratories (NABL) is an autonomous body under the guidance of the Dept. … of India whose purpose is to provide accreditation to testing and calibration of clinical laboratories in the country. It is the sole accreditation body authorized by the Govt..
What is ISO 22000 and use for food industry?
ISO 22000 describes requirements for a food safety management system and sets out what requirements an organization must meet to demonstrate it can control food safety hazards. ISO 22000 industries can get certified to the standard. ISO 22000 covers organizations across the whole food chain, from the farm to the table.
How to get Organic Certification ?
The first option is to get a certificate, valid for one year, from one of the 28 third-party certification agencies accredited by the Agricultural and Processed Food Products Export Development Authority (APEDA) under the National Programme for Organic Production (NPOP)
Testimonials
Collaborative Projects
SOLBOTS TECHNOLOGIES
CEO, Founder
We collaborated with PFS for our Automatic Swayam Pani Puri Vending Machine , we qualified PFS as Food Research, Quality & Safety Partner
Visit us
1st floor, Plot no 8/part, Racon Hub, Beside ALEAP main gate,
Pragati Nagar, Bachupalli, Hyderabad, Telangana, 500090
Call us
Call us now at 073374 41144